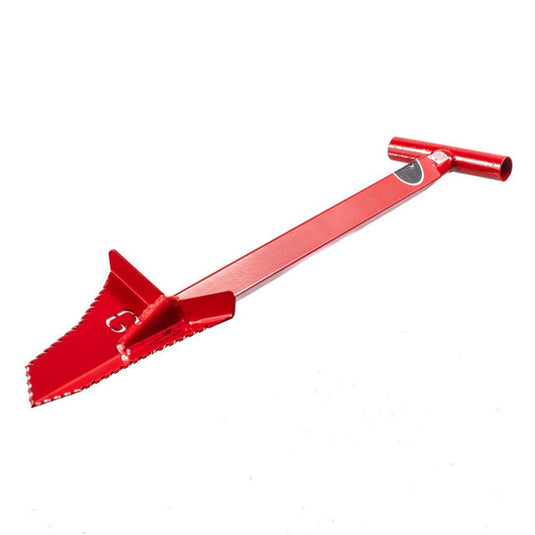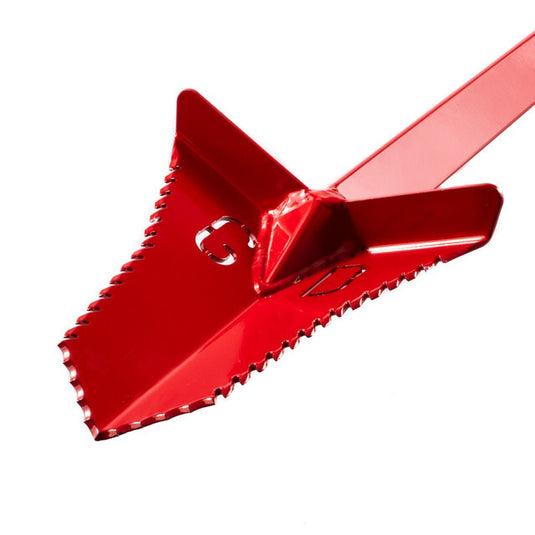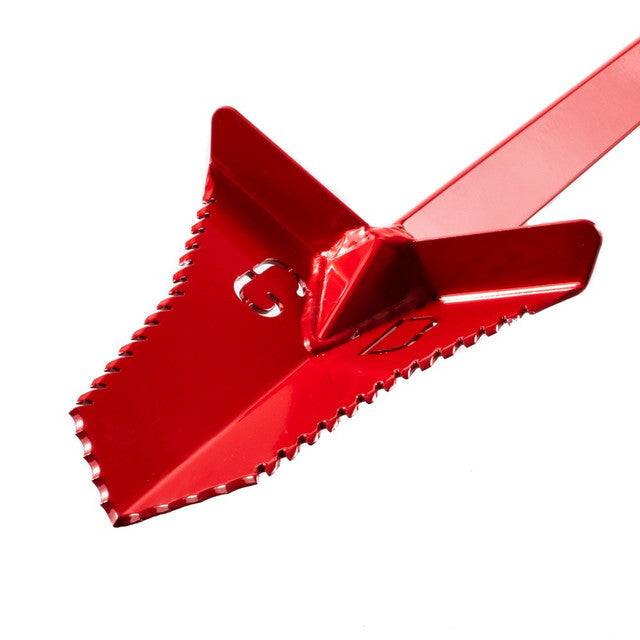 Product Details 
31" T-Handle
Brand: GRAVE DIGGER TOOLS
BLADE: 7" LONG 3.5" WIDE
POWDER COATED: BLOOD RED
CNC MACHINE SHARPENED
HEAT TREATED ( 50 ROCKWELL HARDNESS )
OVERALL LENGTH 31"
INDUSTRIAL BUILT
Why Choose Grave Digger Tools ?

Each digging tool was designed by Grave Digger Tools owner Eric  and then tweaked to perfection with extensive field testing by Reputable diggers throughout the U.S . The Shovel heads are sent out to be laser cut, CNC machined sharpened and then formed.  They hen fabricate and weld the rest myself. Therefore Eric has had his hands on every single shovel that is made. Each weldment is then stress relieved and hardened at 50 rockwell. Eric also added the extra process of powder coating them Black,Red and Orange to ensure all my digging friends shovels and color will last

Decsription
Product Details 
31" T-Handle
Brand: GRAVE DIGGER TOOLS
BLADE: 7" LONG 3.5" WIDE
POWDER COATED: BLOOD RED
CNC MACHINE SHARPENED
HEAT TREATED ( 50 ROCKWELL HARDNESS )
OVERALL LENGTH 31"
INDUSTRIAL BUILT
Why Choose Grave Digger Tools ?

Each digging tool was designed by Grave Digger Tools owner Eric  and then tweaked to perfection with extensive field testing by Reputable diggers throughout the U.S . The Shovel heads are sent out to be laser cut, CNC machined sharpened and then formed.  They hen fabricate and weld the rest myself. Therefore Eric has had his hands on every single shovel that is made. Each weldment is then stress relieved and hardened at 50 rockwell. Eric also added the extra process of powder coating them Black,Red and Orange to ensure all my digging friends shovels and color will last